Rainsville: more than just a growing city with a great location
Rainsville is a city in scenic northeast Alabama with about 5,000 residents. Resting atop the large plateau known as Sand Mountain, the uncrowded, yet growing city is ideally located near larger Southern cities. Interstate 59 is only 10 minutes away. Two important transportation routes, Alabama Highway 35 and Alabama Highway 75, cross in the heart of the city.
Rainsville is the proud home of the Plainview Bears and the Cornerstone Christian Academy Eagles.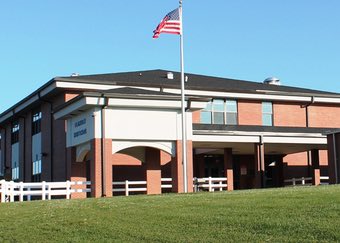 Plainview is a DeKalb County School with grades K through12. It opened in 1936 and served as a junior high school from 1936 until 1957. Its first class of seniors graduating in 1959. Today, it has about 1,250 students and nearly 125 staff members, and has an outstanding reputation for academics, sports, marching band and other activities.
Follow PHS sports at 2muchblueplv.com.
Facebook page: PHS.K12 
Cornerstone Christian Academy (CCA) is a private Christian school. It has experienced tremendous growth since its founding in 2002. It started as an early elementary school only but has now grown to include K through 12. It's first senior class was in 2015.
In recent years,  athletics and band have been added to the list of student activities.
U.S. 
Census Bureau
 figures show steady growth throughout the city's history. According to the Census, Rainsville's population grew about 16% between 1990 and 2000, and about 32% between 1980 and 1990. Recent population counts for the Rainsville city limits were as follows: 2014 estimate > 5,011. 2010 census > 4,948. 2000 census > 4,499. 1990 census > 3,875.
Rainsville is in DeKalb County which has a population of about 73,000.
Population density is about 240 persons per square mile. When analyzing our city's population, keep in mind that the population outside the Rainsville city limits is denser than expected for a  "rural" area. Therefore, it's useful to get a broader view of the city's true market area by taking into consideration the Census Bureau's Zip Code Tabulation Areas (ZCTAs). The count for Rainsville's 35986 zip code is 7,744 (2014). An analysis of neighboring ZCTA's shows a combined population within a 10-mile radius of Rainsville of about 21,000.

 Download a demographics profile generated at the Census Bureau website.
Rainsville's nickname, "The Crossroads of Sand Mountain," is derived from the fact that it is located at the crossroads of two important transportation routes: Alabama Highway 35 and Alabama Highway 75. Interstate 59 is 6.2 miles from Industrial Park Blvd. in Rainsville.
At 10.6 miles, Isbell Field in Fort Payne is the nearest airport. Huntsville International Airport is 71 miles from the center of the city while Chattanooga Metropolitan Airport is just under 73 miles away.
The nearest major waterway is the Tennessee River.
Northeast Alabama has four distinct seasons. Rainsville's average annual temperature is 57 degrees. The average January temperature is 36 degrees. The average July temperature is 76 degrees. Annual precipitation averages about 53 inches. Average annual snowfall is less than two inches although we expect at least three days with the ground covered with snow each winter.
The highest elevation inside the city limits is 1,296 feet above sea level.
Rainsville is named in honor of Will Rains who opened an eight-by-twelve foot log general store at the crossroads in 1902.
Rainsville was incorporated in 1956.
Farmland covers a large percentage of the Rainsville area. Small farms and ranches are prominent. Cattle and chicken growers are most common, but acres of row crops such as soybeans, corn, melons and potatoes are also found in the season. DeKalb County ranks as one of the state's top counties each year for cattle, poultry, soybeans and corn.
Rainsville's business community features a variety of industry, along with professionals such as healthcare providers and lawyers, and retail stores. Due to a large number of businesses in the healthcare sector, and with four banks and a credit union in the city, Rainsville could easily be considered the healthcare and financial hub of central Sand Mountain.
The industrial sector's most notable products include church furniture, steel products, cardboard bailers, and plastic parts for new Honda mini vans.
The Rainsville Chamber of Commerce Inc. has about 145 members. There are over 200 businesses in the city.
Visitor's guide
A good number of people visit Rainsville for events such as rodeos, equestrian competitions, gospel singings, college plays, and youth sports. The custom Google maps will help you find venues, restaurants, and other points of interest.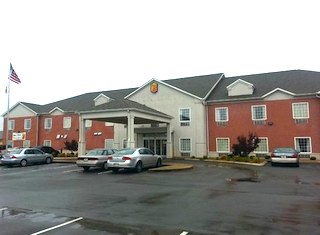 Accommodations
Super 8 Rainsville
46 Roy Sanderson Ave
Rainsville, AL
Phone 256-638-1640
More info
Northeast Alabama Agri-Business Center. 1571 McCurdy Ave N, Rainsville, AL; 256-638-4228 | nealagribusinesscenter.com
Northeast Alabama Community College. 138 Alabama Highway 35 Rainsville, AL; 256-638-4418 | nacc.edu